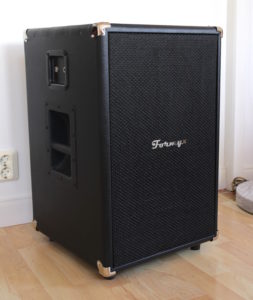 Meet the Singular 10, an amazing sounding cabinet that accepts one 10″ speaker driver. The sound reproduction is experienced as if it was a 2 x 10″, more 3-dimensional and with an extended angle coverage. The detuned port matches the speaker's diameter up to the end of the cone.
The two Speaker jacks are located at the cabinet's side, which can be relocated on demand
to either side or the back cover.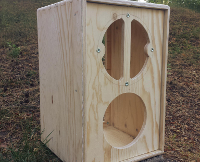 The jacks as well as all machine screws are assisted by spring washers for staying tight against vibrations.
A diffusor is also embedded during cabinet construction for dispersing the annoying high frequencies and blending them more efficiently with the side wash of the rest of the cone.
The Singular is constructed with high quality voidless MDF wood, supplied from certified suppliers that source wood from monitored, renewable forests.
Stay tuned for upcoming videos and audio clips!
*Note: Product appearances and specifications may change without prior notice. Please contact us at info@formyxamps.com for further assistance in customizing and ordering as well as general inquiries.